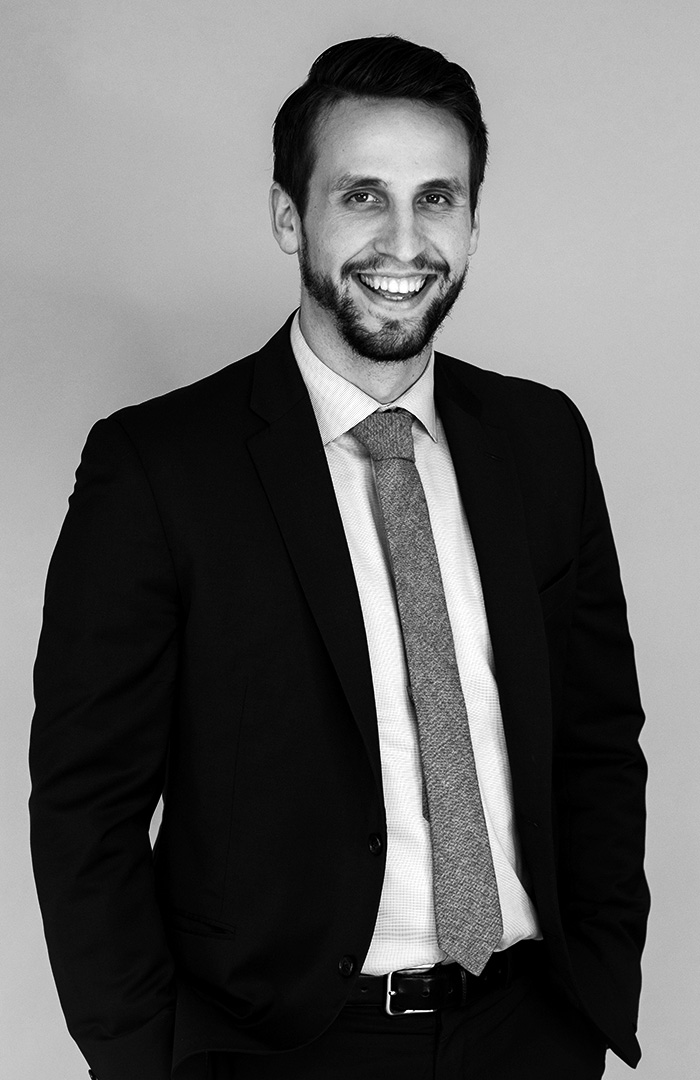 Alex Marr
Associate / Kamloops
Alex is perceptive.
With his initial focus on listening, Alex understands it is not always easy for his clients to communicate the details of complicated or traumatic events in a clear manner.  He intuitively engages with his clients, seeking the subtle details of their story, and he then expresses their voice in the courtroom, combined with his persuasive, genuine manner.
While Alex's passion involves using his expertise to resolve existing conflicts in personal injury and employment law matters, he also believes in providing valuable advice to prevent conflict and thus, he takes on a wide variety of legal dispute matters.
Alex was born in Kamloops and has a strong tie to the community that raised him. He loves to participate in the many recreational activities that Kamloops has to offer, specifically ice hockey, ball hockey, snowboarding and golf. He is also the proud new owner of a record player and is always looking for suggestions to expand his new collection.
Education/Bar Admissions

Member, Law Society of British Columbia (2019)
Juris Doctor, University of Victoria (2018)
Bachelor of Arts, University of Victoria (2015)

Professional & Community Involvement

Former one-on-one mentor with Big Brothers and Big Sisters of Victoria
Former recreational worker with Canucks Autism Network, Victoria Chapter