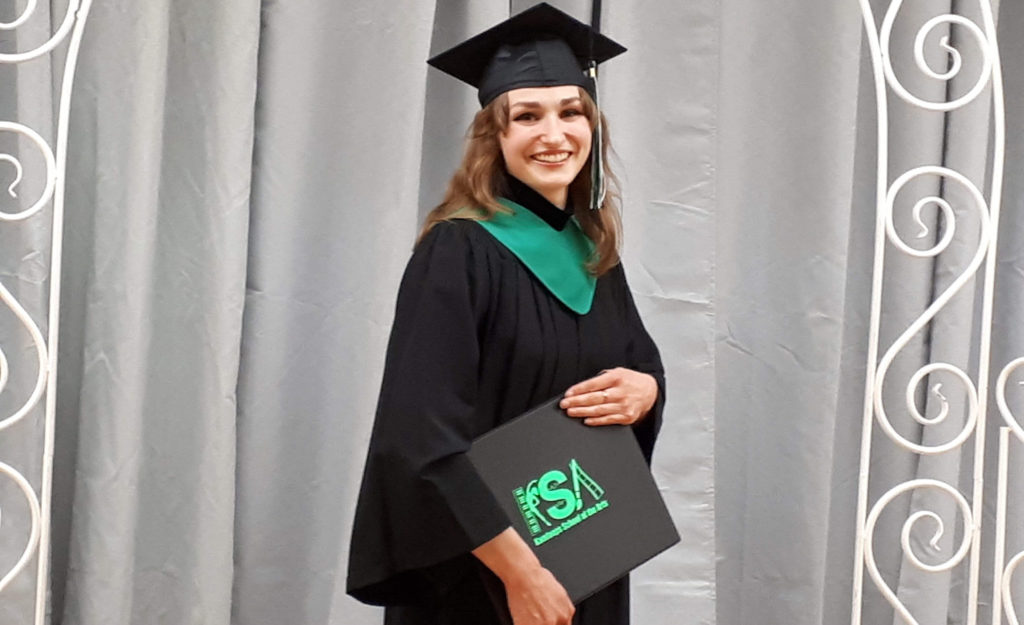 Our Personal Injury Team is thrilled to announce that Tristenne Seddon (Kamloops School of the Arts) has been named as our 2020 Athlete of Influence and recipient of the $1000 scholarship. Tristenne has demonstrated every element that this scholarship represents, being: a commitment to healthy living, resilience in the face of adversity, and a dedication to giving back to her community.
Tristenne has had a very successful career as a young athlete, playing hockey and soccer, and competing in track and field events (shot put, long jump, high jump, 100m and 4x100m relay). She has captained both her hockey and soccer teams, demonstrating strong leadership qualities. Tristenne has consistently been on the Effort and Honour Roles and, has received numerous accolades for athletics and academics. She has also pushed herself beyond her comfort zone, taking drama and acting courses to improve both her public speaking and confidence.
Tristenne is resilient. For her, being active is therapeutic. Tristenne has wisely chosen to use sports as part of her depression and anxiety management strategy, saying that the more time she spends expending energy through sports, the better she feels.
After graduation, Tristenne will attend TRU to pursue a degree in Psychology, with plans to eventually become a RCMP profiling officer or a prosecuting lawyer. She hopes to one day play for the Canadian National Women's Hockey Team, leading to an opportunity to coach and mentor other players, especially those who are struggling with mental health issues. We have no doubt she has a very bright future ahead of her and will be an asset to those around her wherever she goes!
The other Top 10 Finalists were: Katerina Loschiavo, Halle Smith, Akela Pryce, Matthew Ciardullo, Tyler Fernie, Carsen Moffett, Leah Demsey, Jeremy Helly, and Cori Oyer. Thank you to our finalists, and to all who applied. It was truly an inspirational group of applicants.
We look forward to the process of selecting the 2020-2021 Athlete of Influence, with the application process to open shortly.
-Your Personal Injury Team