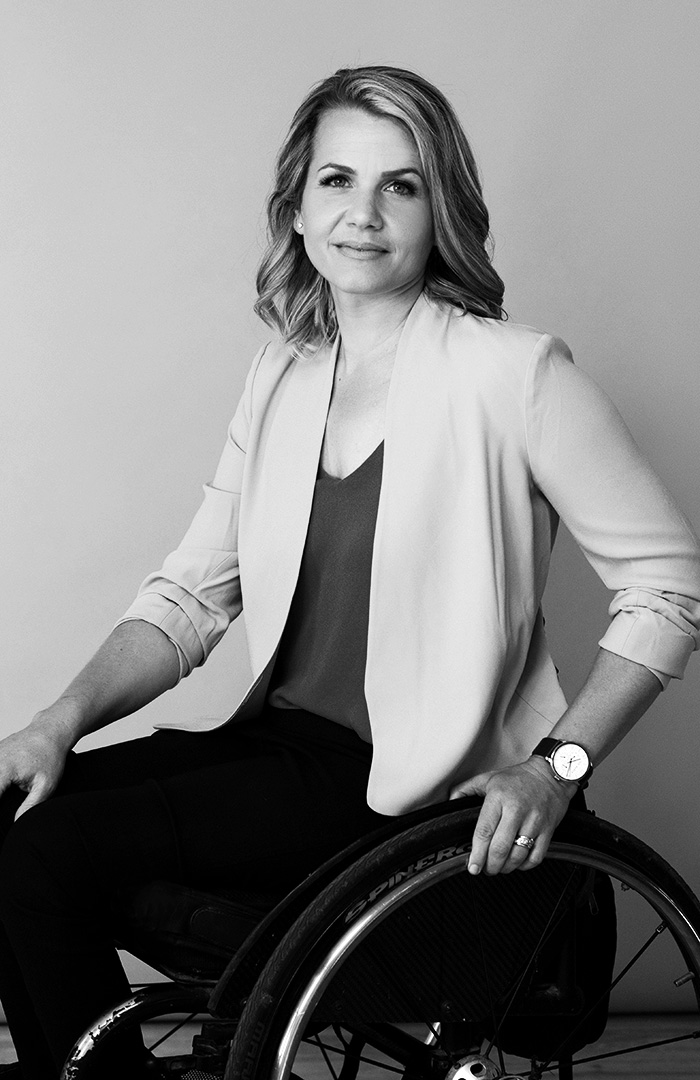 Jessica Vliegenthart
Associate / Kamloops
Jessica is more than a lawyer.
After surviving a catastrophic injury in her twenties, Jessica re-built her life to maximize the awesome. She became a national team athlete. She became a lawyer. She became a mother. When it seems like it can't be done, Jessica finds a way. She has been through it all, and she draws on her personal experience as both a lawyer and a human, to help her clients move forward.
Jessica practices exclusively in personal injury law. Jessica and her team handle the complexities of an injury claim so her clients can focus on their recovery. Jessica empowers her clients to feel in control of their recovery, their claim, and their future.
Born and raised in Kamloops, Jessica has deep roots in the community. After her spinal cord injury, Jessica represented Canada in wheelchair basketball, winning bronze at the 2010 World Championships and capping off her career playing in the London 2012 Paralympics. Now retired from international sport, Jessica spends her free time outside with her young son and daughter, husband and small flock of chickens.