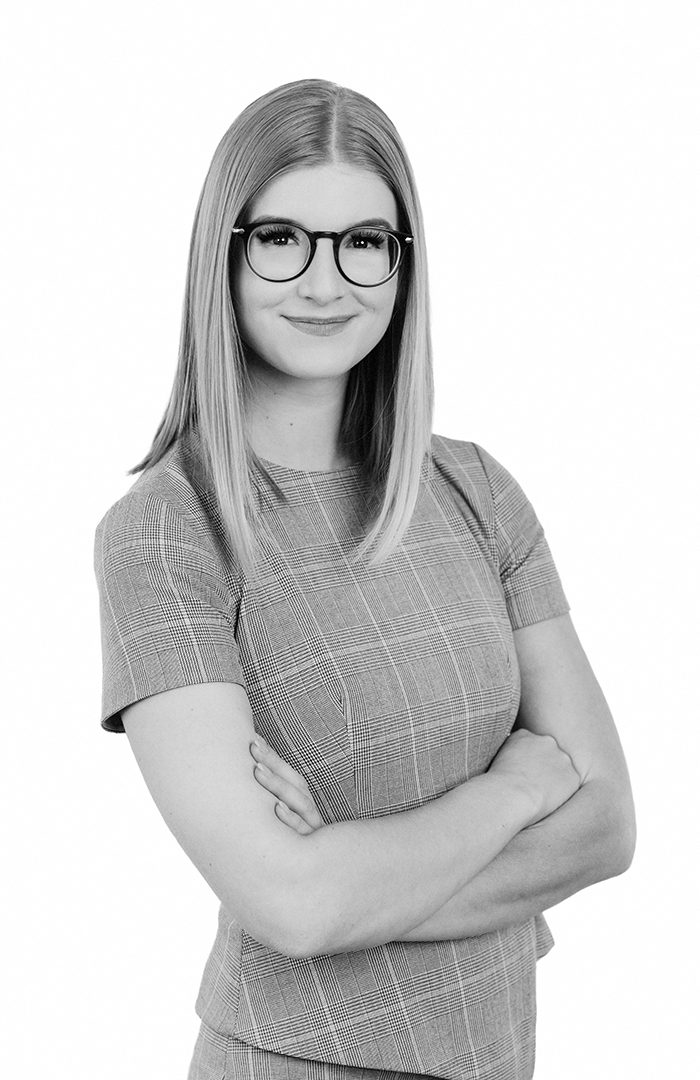 Alex Johnston
Associate / Kamloops
Alex has perspective.
Believing that hard work results in success, Alex concentrates on understanding the full picture of her clients' long-term goals, and on guiding her legal work to create enduring results for her clients. With an exceptional work ethic, Alex genuinely enjoys prioritizing tasks to meet deadlines on multiple projects, while always remaining dedicated to her clients' developing needs. A natural communicator, Alex draws out details from interactions with her clients, to find the most effective way to help – an ever-evolving concept in Alex's mind.
Focusing her practice in Commercial Finance and Business law, Alex regularly completes secured transactions for financial institutions, as well as incorporations and reorganizations, and corporate transactions. As a member of our Real Estate team, Alex completes real property transactions of all types, including residential purchases and sales, mortgages and refinancing, and title registrations, such as Options to Purchase or Rights of First Refusal.
Traveling through her life with a discovery mindset, and ever the explorer, Alex enjoys talking to new people, and seeing new places – especially if trying new food is involved. A snowboarder since her early years, you'll likely find Alex on the slopes in the winter.