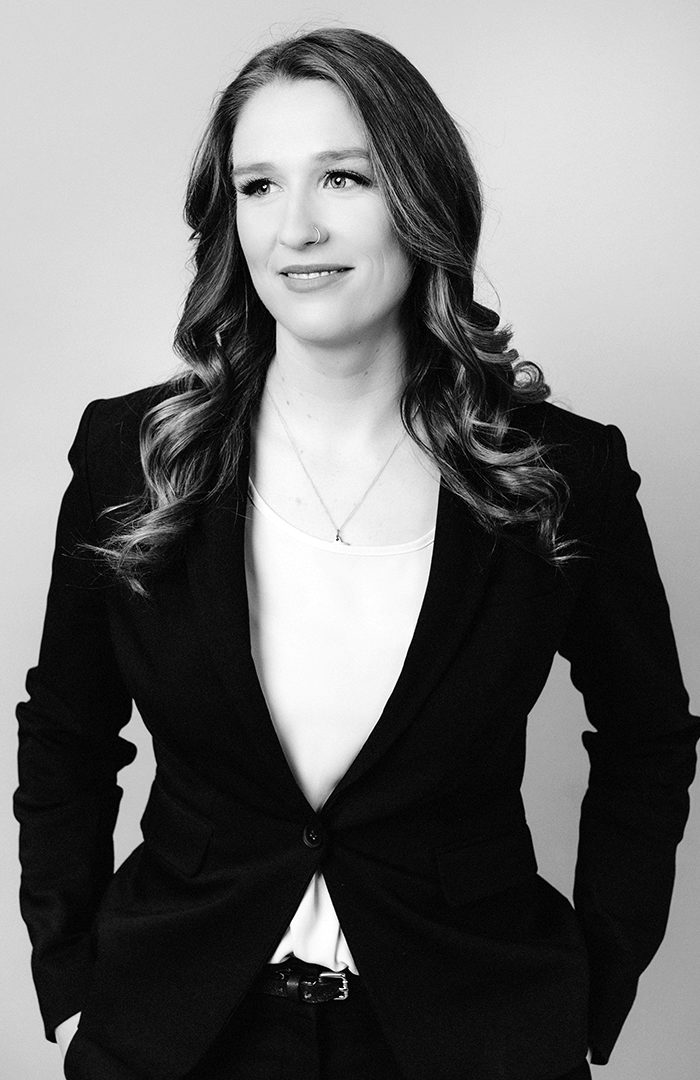 Kendra Murray
Associate / Kamloops
Kendra is persistent.
A natural high achiever, Kendra skillfully tackles her clients' problems by establishing facts and applying the law in a way that her clients can easily understand. Always learning, she approaches her legal work with a concentrated, quiet confidence based in research, using her competitive experience to advocate for her clients.
With a litigation practice focused on employment, local government and personal injury law, Kendra excels at distilling complex legal issues to help clients identify options and make fully-informed decisions about next steps. Kendra's attention to detail, diligent preparation, and steady drive ensure that her clients' needs are met efficiently and effectively.
Originally from the Yukon, Kendra has real appreciation for the wilderness and for any athletic pursuit. Starting her athletic career with family dog mushing excursions, she went on to represent Canada at the World Junior Championships for orienteering and at the U23 World Championships for cross-country skiing, and has received numerous territorial awards of excellence. When she's not at the office, you'll find Kendra biking, running or exploring the great outdoors with her dog, Cirrus.