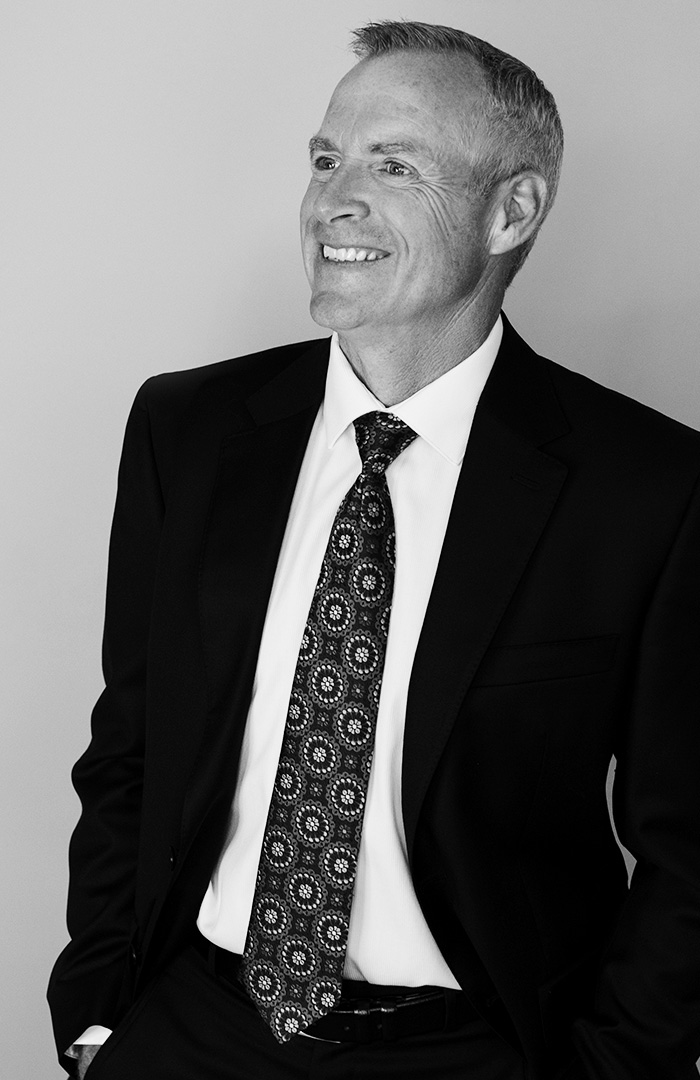 Rick Heney
Partner / Kamloops
Rick gets people.
It is no wonder many of Rick's clients feel more like family than clients. More than a few of his clients have been with him for well over 25 years. Whether it is through work or play, Rick's easy going style wins over most people before they even know they wanted to be won over. We asked his secret and he says he doesn't know how to be any different.
On his way to becoming a lawyer, Rick applied his "trade" as a journeyman electrician (yes his puns are that bad in real life too). Drawing from his experience in the construction industry, Rick feels better "tooled" (there he goes again) to help his clients with business needs as diverse as Air Space Parcel real estate developments and Search and Rescue leasing requirements. As our senior solicitor he has not yet accepted the fact that he is the "senior" solicitor – he says he still feels like he is 30 and continues to play like he is in order to prove it (luckily for him we have a good health care plan).
For those of you who have never thought of volunteering for charitable organizations, just rethink, because Rick's volunteering has taken him to Africa – four times.
In his free time, you will probably find Rick on or near a golf course (he lives at one), chasing the ever elusive goal of improving his golf game.